Have you seen the J.Crew February catalog? I NEED
THESE
SHOES! This is how it played out.
Me
: Ooo the new J.Crew catalog.
Flip, flip, flip
, GASP!
Husband
: What happened, what?? Oh...you are
so
weird.
Going right on the Spring wish list:
Don't they remind you of the Parisian cafe/French bistro chairs:
I'm thinking I need these for our future home. They make cute barstools, too:
Speaking of woven textures, this was my outfit yesterday
( I know, I have the most hideous backgrounds. Please ignore the handicap spots)
I had been eyeing this open weave sweater from Old Navy and found it on sale for $10.50. How could I say no?
By the way, did you know Old Navy emails you your receipt now? I have been saying this for years. Finally someone listened!
The skirt is actually a dress from Zara that my dear friend gifted me. Thanks Lil! And the cowboy ankle boots are from Target.
P.S. If you love the look of a Celine bag, but don't want to take the plunge, J.Crew's new catalog had
this bag
that definitely has a little Celine inspiration goin on:
Alright, and one more thing. Didn't Rose Byrne look so cute at the SAG awards??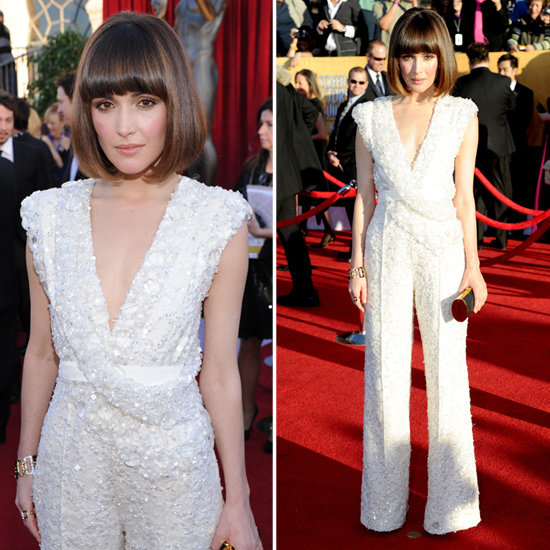 Geeze I'm a serious blabber mouth today...I feel bad for my husband who will most likely be handling the brunt of this....