It's crunch time. Last night, I was running all over creation at 8:00 at night getting the last (or so I think) of my holiday shopping done. Now, I need to find the time to wrap everything, aka scream at the crappy wrapping paper that I always seem to get as it rips and tears all over the place. Anyway, here are some outfit and design tips for the big day this weekend:
Helloooo
everyone knows the best present you can give someone is yourself! I love the large bow on
this dress
, especially how it's off to the side and allows the dress to drape with it. Also, love the pretty shade of gold.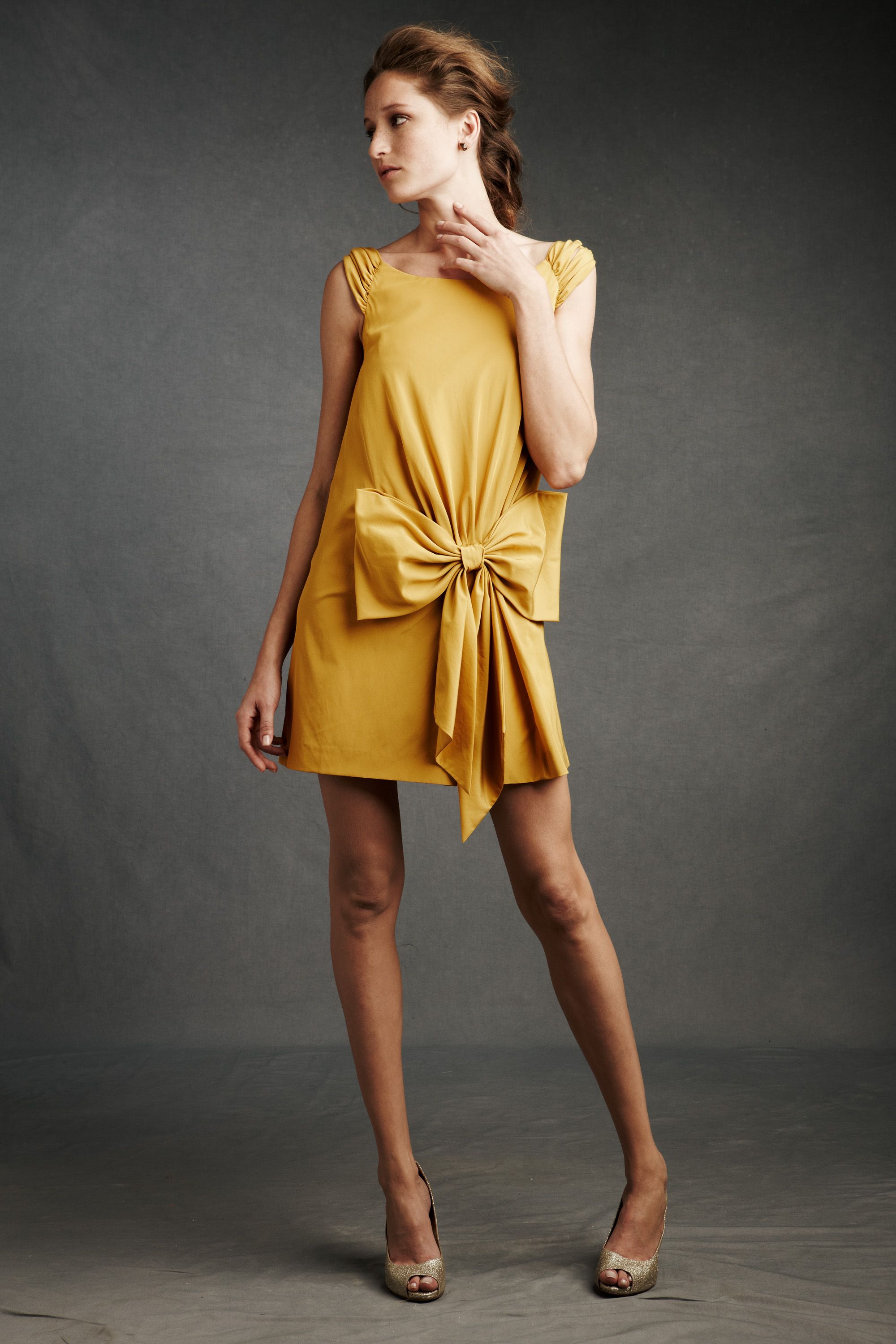 I'm quite obesssed with this full shaped skirt. How festive would this be for the holidays, especially with the cute goldy metallic stripes running through?? Too bad I have no idea where it's from. I love street style, but this is what happens when you actually want to purchase something someone is wearing.
Fabulous dress, and again, who knows where it's from. I actually have a dress like this that I could easily throw a little silk pleated skirt on over top. Maybe that's what she did? I love when pieces prove to be double-duty.
And if you're hosting the holidays at your house, here's some great inspiration for your tablescape or sideboard:
Also, I'll randomly throw today's outfit in the mix. I'm having a love affair with this leather shirt from Ann Taylor. It's short sleeved and the sleeves are a heavy weight cotton fabric for contrast. My husband called me Matrix the first time he saw me wearing it. I don't really care what he has to say...
I'm also very into the holiday season with my glitter red manicure:
Any fun outfit/tablescape ideas you have for this weekend?