As mentioned in my last post, I love my booties I scored at Ann Taylor. I seem to be wearing booties more so than my knee high boots as of late. Which is why I'm in love: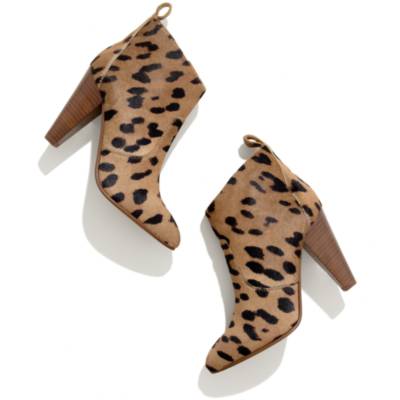 From
Madewell
. Sale ends today. $100 off.
Why
do you taunt me so??
I know I would get a lot of use out of them. I have a pair of high heeled leopard loafers, but they're just not as warm in the winter as these little lovelies would be.
Here's how I'd wear them on the weekend and to the office (notice how they can be worn as a neutral):
Also love:
Welp, guess you'll be seein' me in my leopard booties next week...